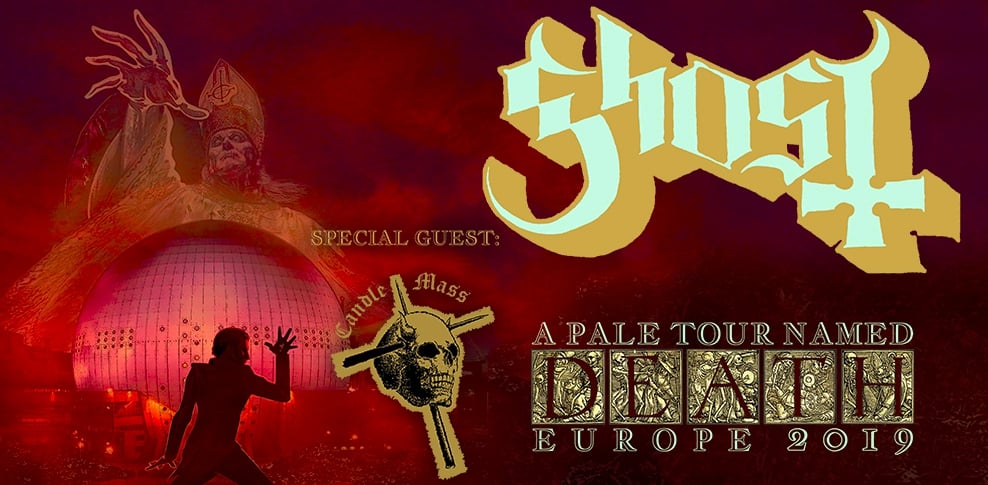 Event Details
One of Sweden's biggest bands, Ghost, takes the Ericsson Globe with the tour 'A Pale Tour Named Death' on February 23, 2019.

Support: Candle Mass

Curiosity about Ghost
Ghost has always challenged and created headlines. It's a band that has taken over the world and has fans all over the globe. The fans have for several years followed the band's mythical and occult stories wrapped in metal music that dare to take on and which cement the Ghost's place as one of the most important rock and metal bands right now.