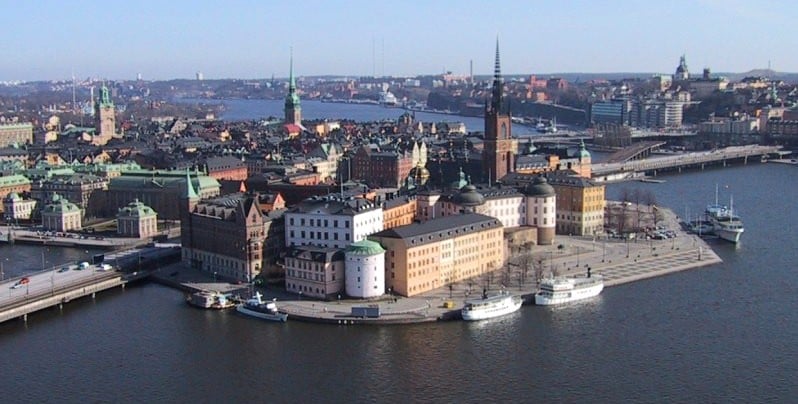 Stockholm in a day - 5 tips on what to do if you only have 24 hours in Stockholm
Adventure
Visiting a new city for a short period of time can be stressful. What should you spend your time on, and how do you get the most out of your visit? We have collected some of our favorite suggestions on what to do if you're visiting Stockholm for just one day.
Start with the view
If you want to see the entire city in one go, you have to go somewhere with a spectacular view. For the best view in Stockholm, we have a few suggestions on where to start.
Radisson Blu Royal Viking
This hotel offers a spectacular panoramic view over Stockholm from the SKYBAR at the ninth floor. Enjoy a cocktail, a glass of wine, or a beer while taking in the beauty that is Stockholm from above.
Hot air balloon with Far & Flyg
There is no better way to get a perfect view of Stockholm than with a hot air balloon. Far & Flyg, Sweden's oldest hot air balloon company, offers a spectacular trip over the city. Between 2 to 22 people can share one ballon, so you can bring your whole family. In the fare, you get insurance, transportation, a diploma and champagne for a toast in the sky.
Rooftop Tours
If you book a Rooftop Tour of Stockholm you will experience the city from above while taking part in a historical guided tour. As the name suggests you walk, with a guide, 43 meters above the ground on top of the old Parliament building on Riddarholmen. While on the walk the guide tells you about the history of Stockholm and what you're seeing from the spectacular view from the rooftop.
A tour of the city
Hop-on Hop-off Tour
Another way to get the most out of your visit to Stockholm in a short period of time is with a Hop-on Hop-off Tour.
Red Buses
offers open-air double-decker buses that take you everywhere you want to go in the city. The tour starts at the Central Station and ends at City Hall, with stops at
Old Town
, the Royal Palace,
Vasa Museum
and
Skansen
among others. While on the bus you can learn more about the city from the prerecorded tours in 14 different languages.
Red Buses also offers Red Boats. The boat tour starts at the Royal Palace and ends at Slussen, with stops at the Vasa Museum, the amusement park
Gröna Lund
,
ABBA the Museum
and the
Museum of Photography
.
Voi
If you want to experience Stockholm on your own, a great way to do so if you don't have that much time is to rent an electric scooter and ride around the city.
Voi
offers shared electrical scooters that you can rent with an app. Find a scooter, ride it around the city, and leave it when you're done.