Vasa museum - Stockholm
Are you a business owner in Stockholm?
Promote your business 365 days a year with the #1 Guide to Stockholm.
Gain MAXIMUM EXPOSURE with a 'Dedicated Business Profile'
Directions to Vasa museum
The Vasa Museum is one of the most popular attractions in Scandinavia.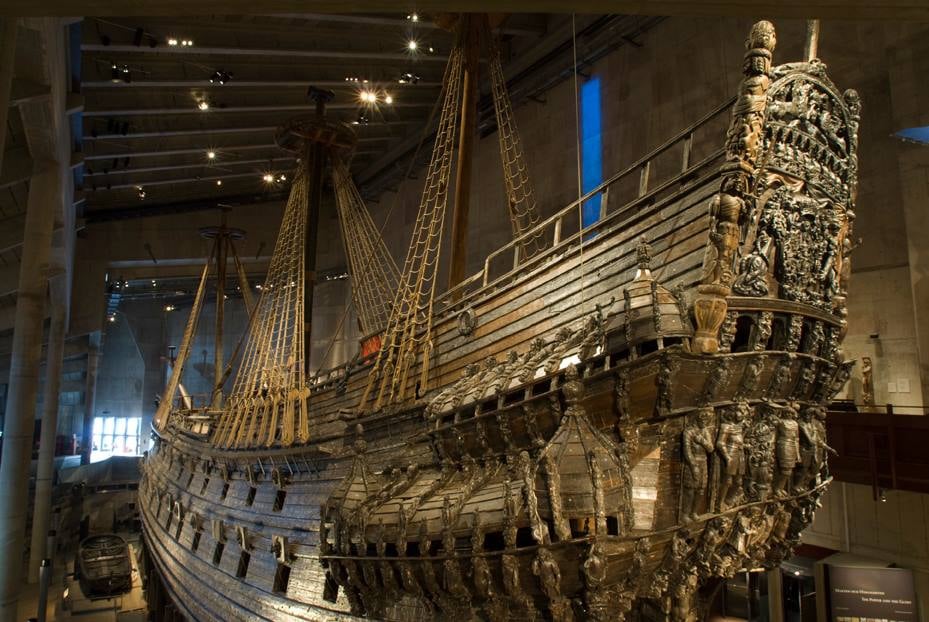 The museum is constructed as a ship with multiple decks, both inside and outside.

This warship only sailed for about 1300 meters (less than a mile) before she capsized and sank on her maiden voyage in 1628 outside Beckholmen in the port of Stockholm.

She had been 32 meters down on the bottom of the sea for 333 years when she was salvaged. The private resarcher Anders Franzén had been searching for Vasa for several years when he localized her 1956. Vasa was finally brought to daylight again in 1961.

She was restored and gained 98% of its original state. The ship is now the center of the museum which opened in 1990.