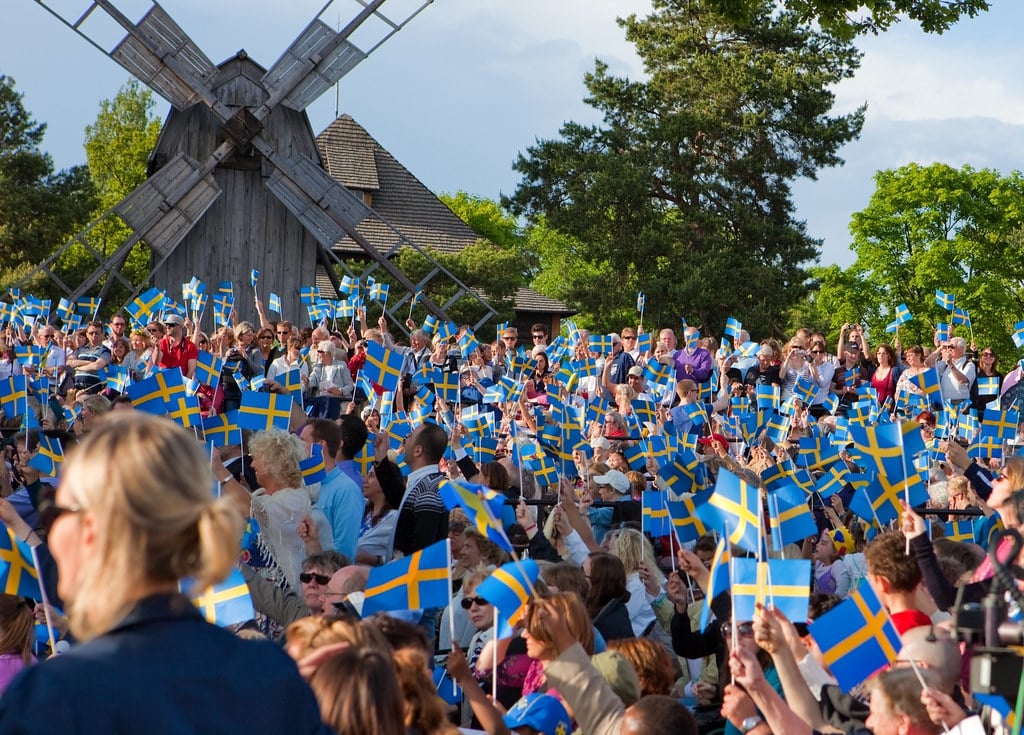 National Day of Sweden 6th of June
Arts & Culture Family Fun Hot List
National Day of Sweden
National Day of Sweden, or
Sveriges nationaldag
in Swedish, is a national holiday celebrated on June 6. Festivities take place all around the country, and many new Swedes officially become Swedish citizens on this day.
History
The National Day of Sweden is actually a relatively new holiday. Up until 1983 the day was instead celebrated as the Swedish Flag Day. The Swedish Flag day, on the other hand, has been celebrated since 1916 in honor of King Gustav Vasa, who was crowned on this day in 1523, and the Swedish constitution which was adopted on this day in 1809. The National Day of Sweden didn't become a national holiday until 2005, which may explain why Swedes don't celebrate their national day as much as their neighboring countries.
How to celebrate
Even if the National Day of Sweden isn't the biggest holiday in the country, it's still a well celebrated day with different activities and parties all around the country. In Stockholm, the biggest celebration is held at Skansen.
The National Day of Sweden at Skansen
Skansen
, the popular open-air museum at Djurgården in Stockholm, offers a traditional celebration of the National Day of Sweden. The day has been celebrated at Skansen every year since 1893.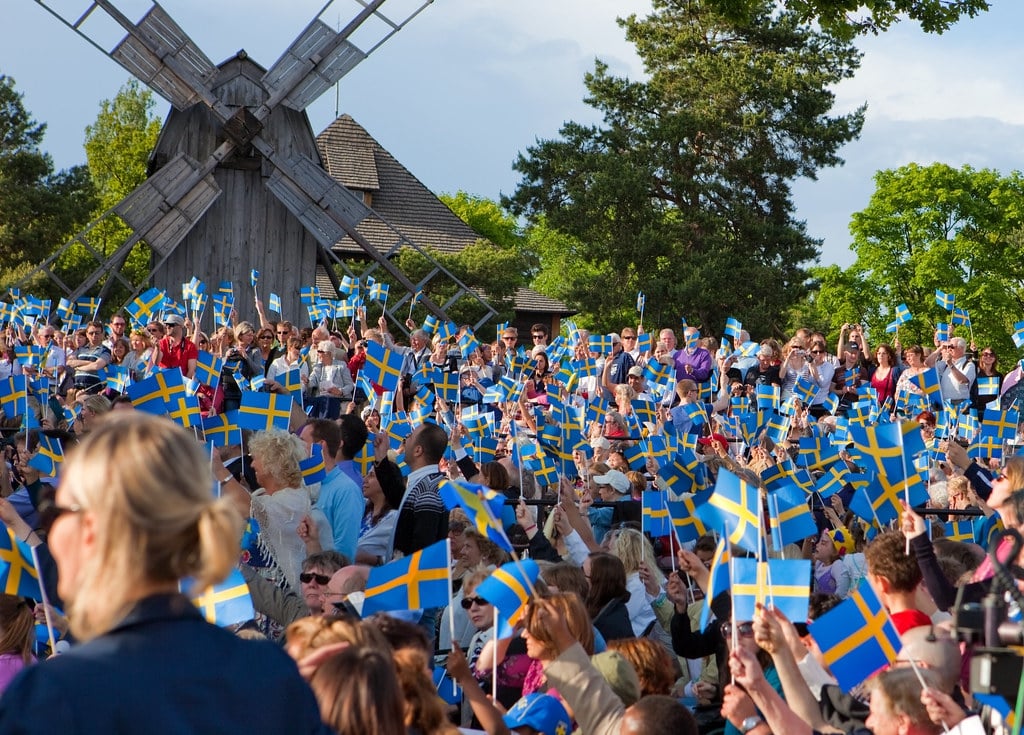 Members of the Royal family travel to Skansen by horse carriage where they take part in the celebrations.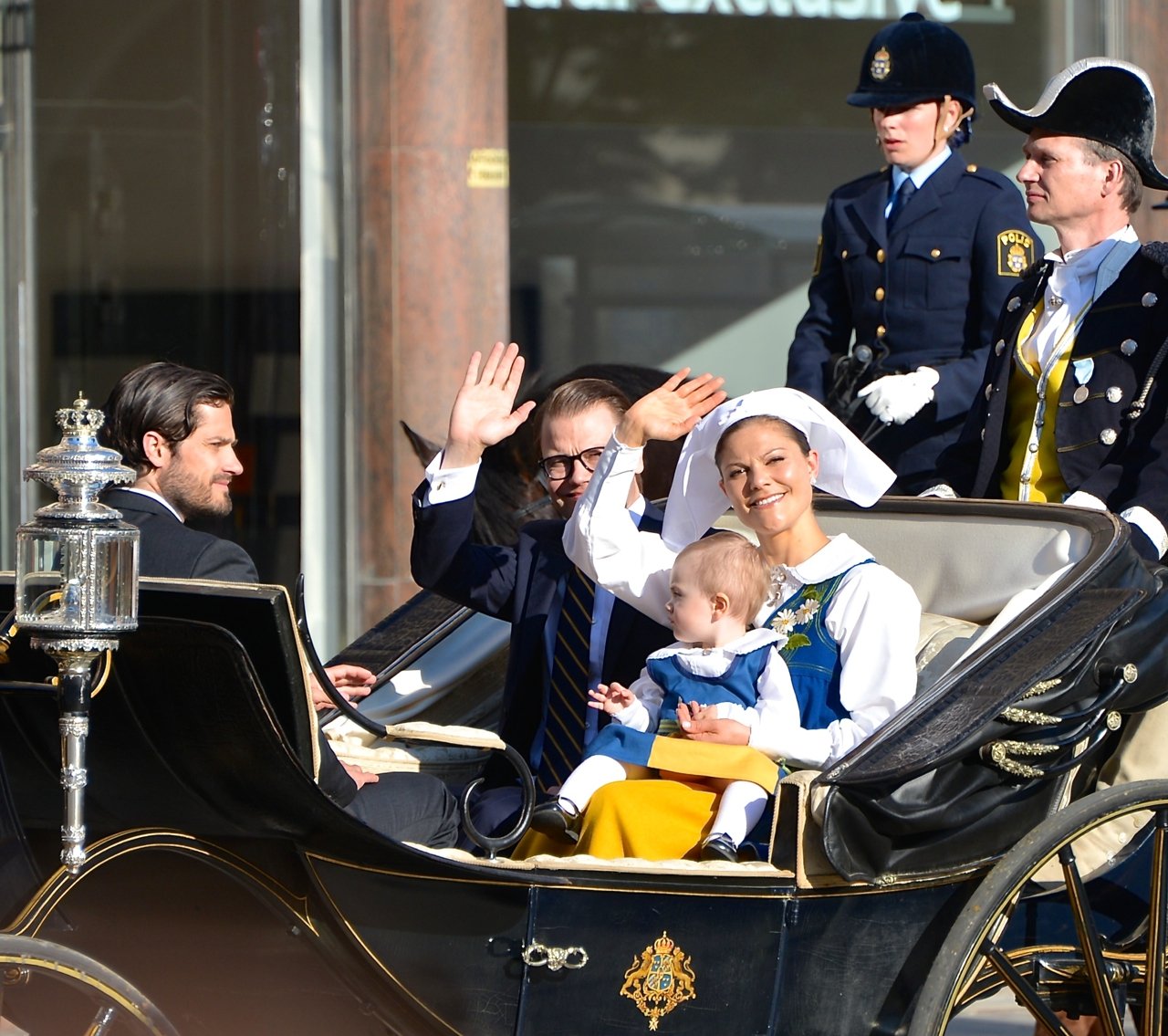 The main celebrations are held at the Solliden stage with speeches, a flag ceremony, folk music and performances. The celebrations at Solliden stage are broadcasted live by SVT, Swedish Television.
Other activities at Skansen during Sweden's National Day include face painting, workshops where you can make your own flag, games, dances, concerts, and speeches. At Restaurant Solliden at Skansen, you can enjoy a summer buffet.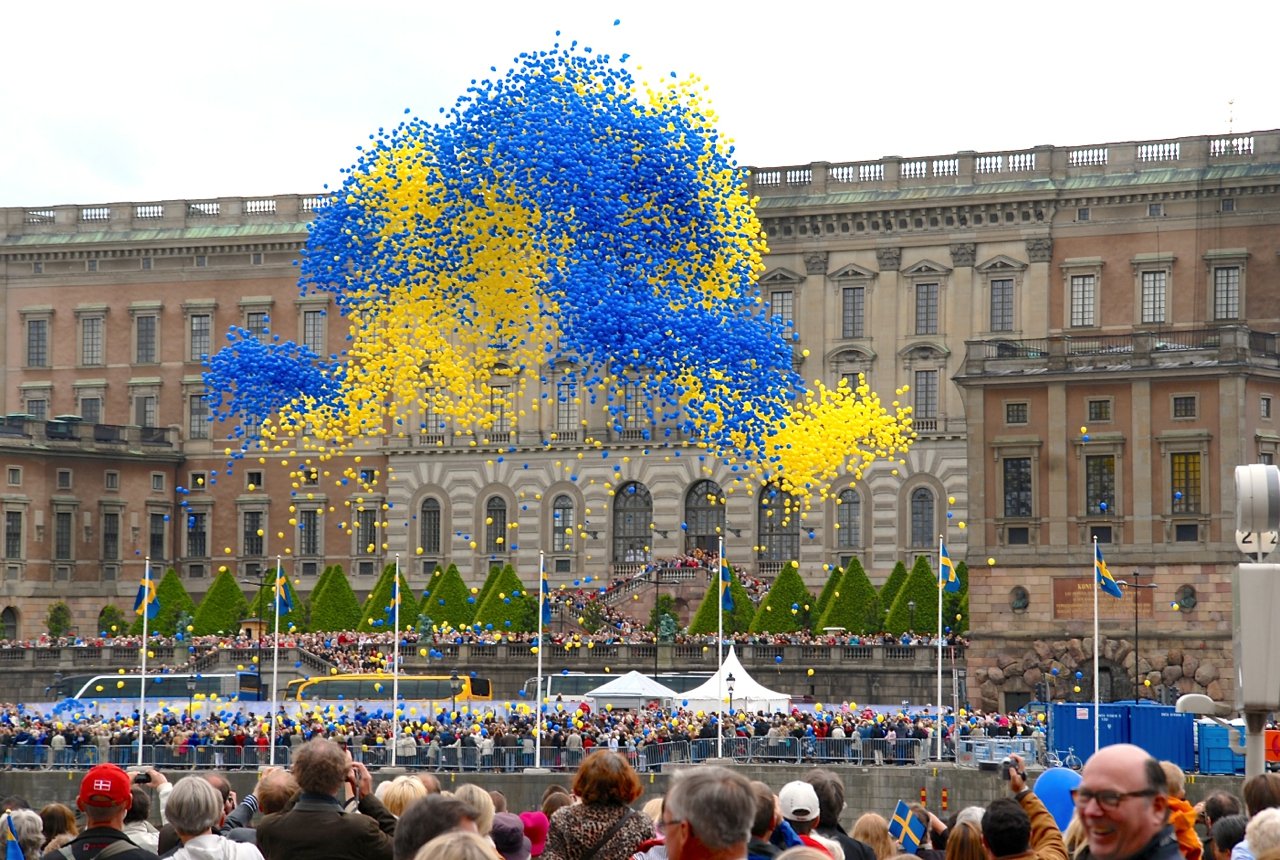 If you want to celebrate the National Day of Sweden in the most traditional way possible, Skansen is where to go.
Celebrate the National Day of Sweden in a park
You can celebrate the National Day of Sweden in a lot of the parks around Stockholm.
At Humlegården at Östermalm in central Stockholm, you can enjoy a stage filled with dance, theater, and music for all ages. The park also offers activities for children, flag workshops and hotdogs.
At Rålambshovsparken at Kungsholmen, they offer a fun day to celebrate the National Day of Sweden. Everything from face painting to dance classes to drop in weddings.
What to eat
There isn't any traditional food that is usually served on the National Day of Sweden, instead, Swedes usually celebrate with whatever they feel like on the day. Many barbecue or pack a picnic to enjoy in a nice park.
Another Swedish classic, that many enjoy on Sweden's National Day, is a smorgasbord, or
smörgåsbord
in Swedish. The buffet is usually filled with new potatoes, herring, salmon, Swedish meatballs, among other delicacies. For dessert many enjoy strawberries with vanilla ice cream. Grand Hotel in Stockholm offers a traditional Swedish smorgasbord with everything from herring to meatballs. The smorgasbord is served twice a day during the summer months.