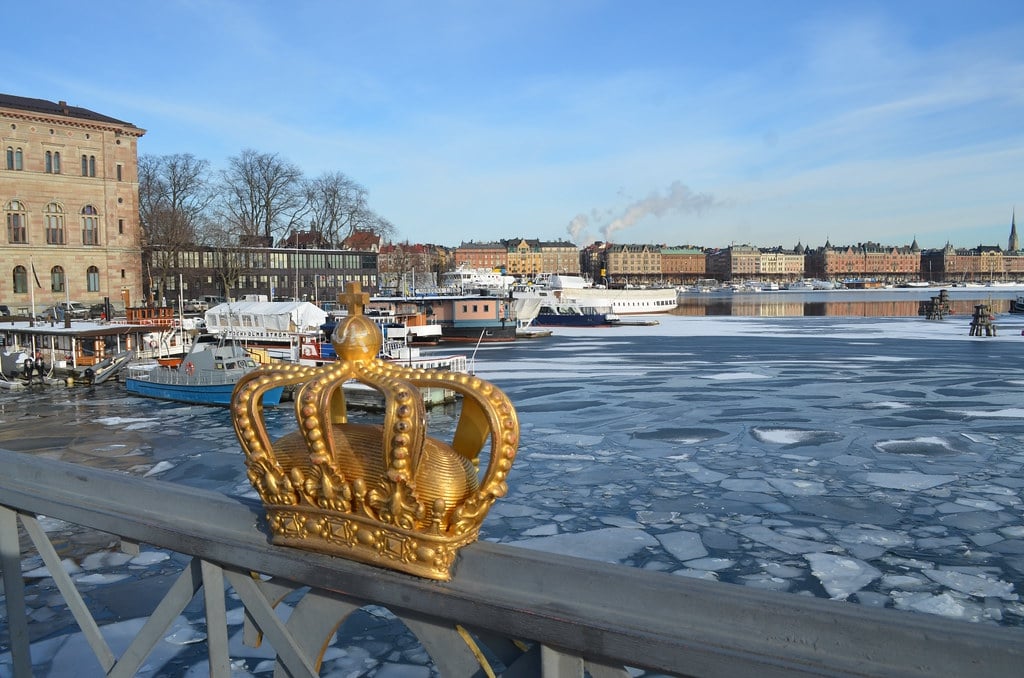 Winter in Stockholm
Adventure Family Fun Parties Sports
Winter in Stockholm
Many think that the best time to go on vacation in Stockholm is during the spring and summer, but Stockholm is actually a wonderful city to visit during the winter too. In late October Stockholm slowly transforms into a magical winter city with fresh crisp air and beautiful winter sights.
If you're visiting Stockholm during the winter, remember to bundle up. During the coldest months, it can get quite cold. A warm coat and warm shoes are to recommend. If you're looking forward to snow, your best bet is to visit during January or February. December is beautiful too, and the city offers a lot of Christmas markets and Christmas activities, but snow in December isn't as sure of a thing as you might think.
Winter activities in Stockholm
Stockholm doesn't go to sleep during the winter. Instead, the city is prepared for the colder temperatures and makes the best of it. There are a lot of wonderful activities you can do in Stockholm during the winter. We have collected our favorites.
Skiing at
Hammarbybacken
Close to the city center in Stockholm, you will find Hammarbybacken - Stockholm's very own ski slope! It takes many visitors by surprise, but Stockholm actually has its own ski slope just 20 minutes away from the central station with public transportation.
Hammarbybacken offers five different slopes, a family area, and a snow park. You can rent equipment at the foot of Hammarbybacken.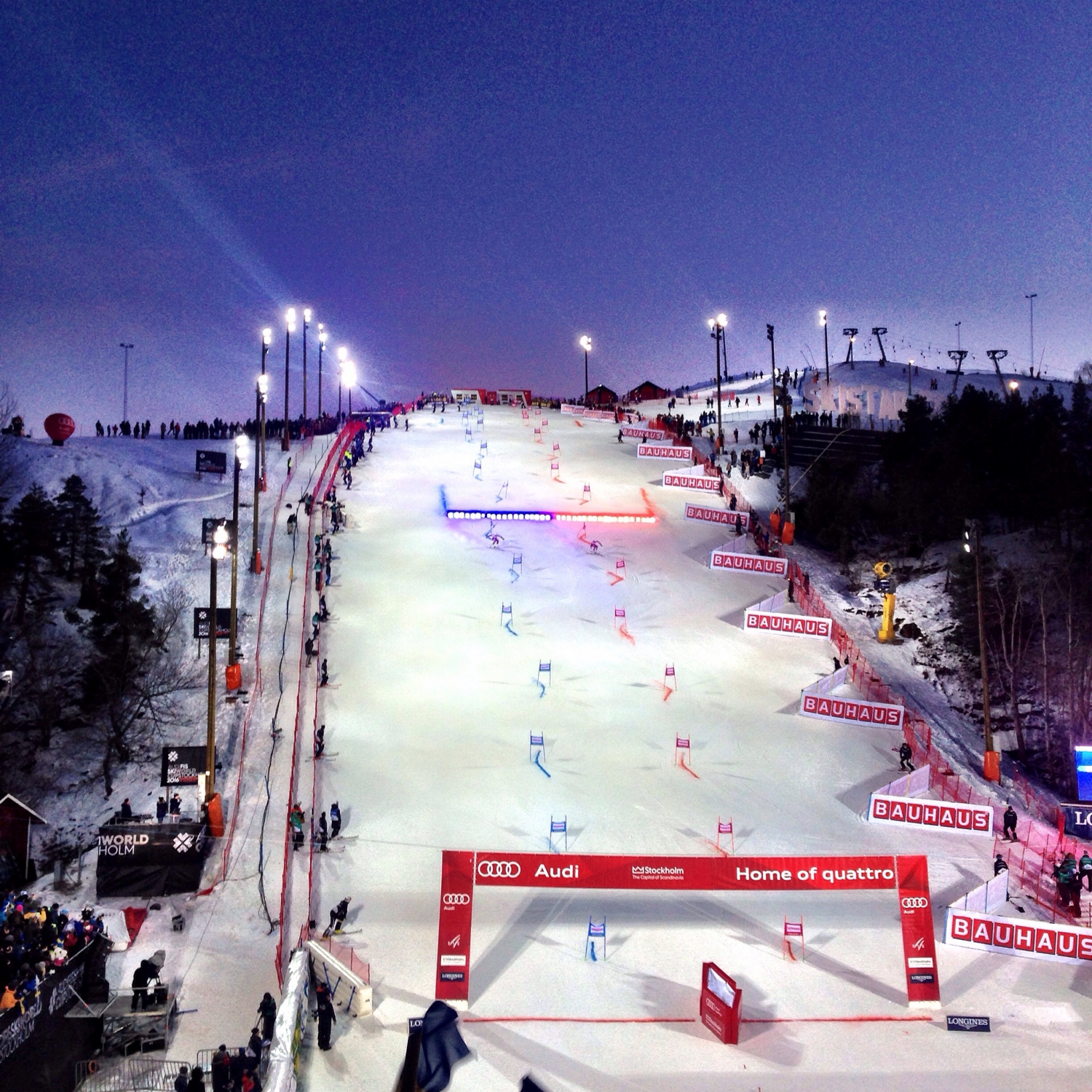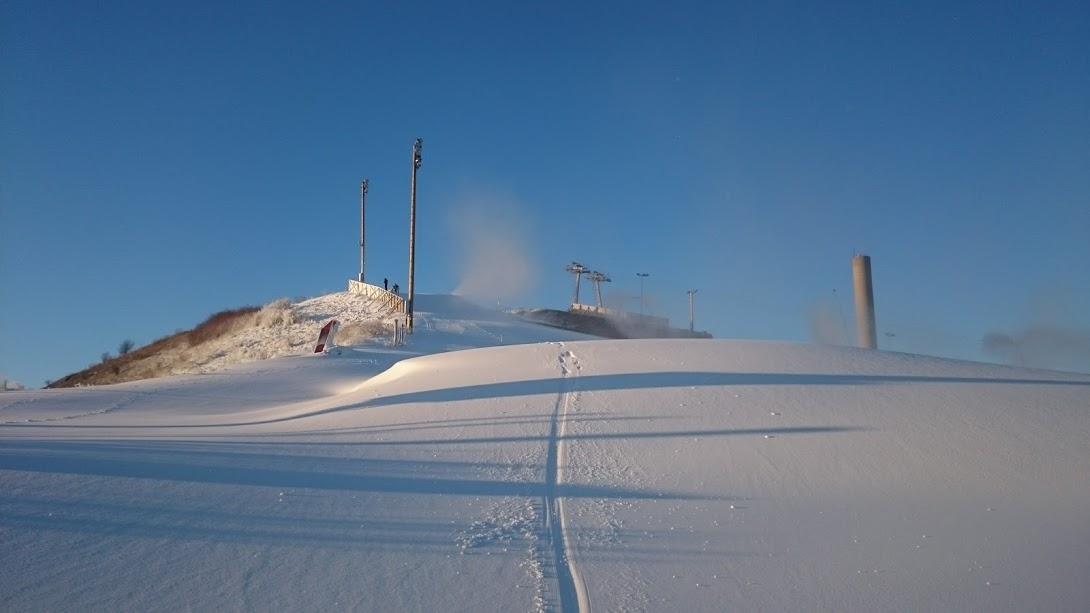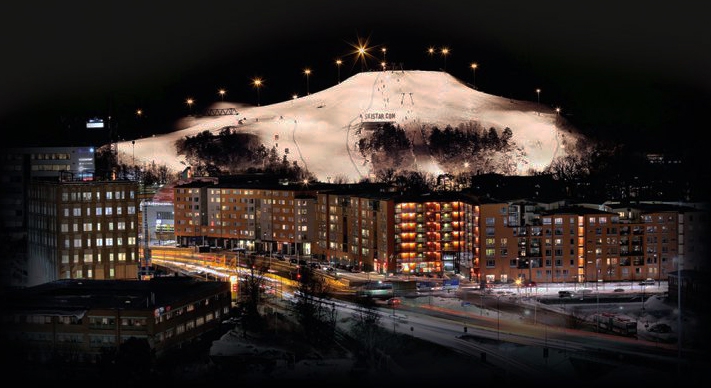 Ice skating at Vasaparken and Kungsträdgården
One of the most popular things to do in a city during the winter is to go ice skating outside surrounded by the pulse of the city.
Between November and March, if the weather allows, an ice skating rink can be found in Vasaparken in Vasastaden in central Stockholm. The rink is open between 8 am and 9 pm on weekdays, and 10 am to 9 pm on weekends. It is free to skate at the rink, and if you need a pair of skates you can rent them on-site for a small fee.
Another ice skating rink can be found in Kungsträdgården at Norrmalm in central Stockholm. Just like the one in Vasaparken it opens in November. The rink is open between 9 am and 9 pm on weekdays, and 10 am to 9 pm on weekends. It is free to skate, and you can rent skates on-site.
ICEBAR
After a day out in the snow or on the ice, it can be nice to go inside and enjoy a nice and cozy Swedish fika. But if you want to really get the most out of the winter in Sweden you should visit ICEBAR. ICEBAR is the first permanent ice bar, and it's open all year. The bar is carved out of 40 tons of ice and inside there's a constant temperature of -5 degrees celsius. As you enter you get a warm coat and thick gloves to keep you warm. At the bar, you can order both alcoholic and non-alcoholic drinks. It is an experience you will never forget, and the perfect place to visit if you come to Stockholm in late fall but still want to experience the ice and snow.