Djurgården
Djurgården
In the middle of central Stockholm, you will find Djurgården - a beautiful green oasis where you can relax, enjoy the park areas, and also visit many of Stockholm's most famous attractions and museums. The island of Djurgården has been in the possession of the crown since the 15th century, and still to this day some of Sweden's royalty reside on the green island.
Djurgården is one of the most museum and attraction frequent areas in Stockholm, and home to popular cultural experiences like Skansen, Vasa Museum, ABBA the museum and Gröna Lund.
Many of Stockholm's locals visit Djurgården for the attractions, but it's also a very popular place to enjoy the nature (Djurgården is home to northern Europe's biggest population of old oak trees), and take a stroll in the sun.
Skansen
The open-air museum
Skansen
is one of Stockholm's most popular attractions both for locals and visitors. At
Skansen
, you can experience the history of Sweden, Swedish craftsmanship, beautiful nature and wild animals, both domestic and exotic.
If you want to get the full Swedish experience you can visit
Skansen
during Swedish holidays like Midsummer and Lucia and take part in the celebrations.
Gröna Lund's amusement park
Gröna Lund (locally known as "Grönan" = the green) is a popular amusement park in Stockholm. Here you can ride everything from big rollercoasters to a baby Ferris wheel.
Gröna Lund
isn't only famous for its attractions - during the summer season you can watch live acts on the big stage from some of the world's most famous artists and entertainers.
Gröna Lund
is open from late spring to early fall.
(more below the picture)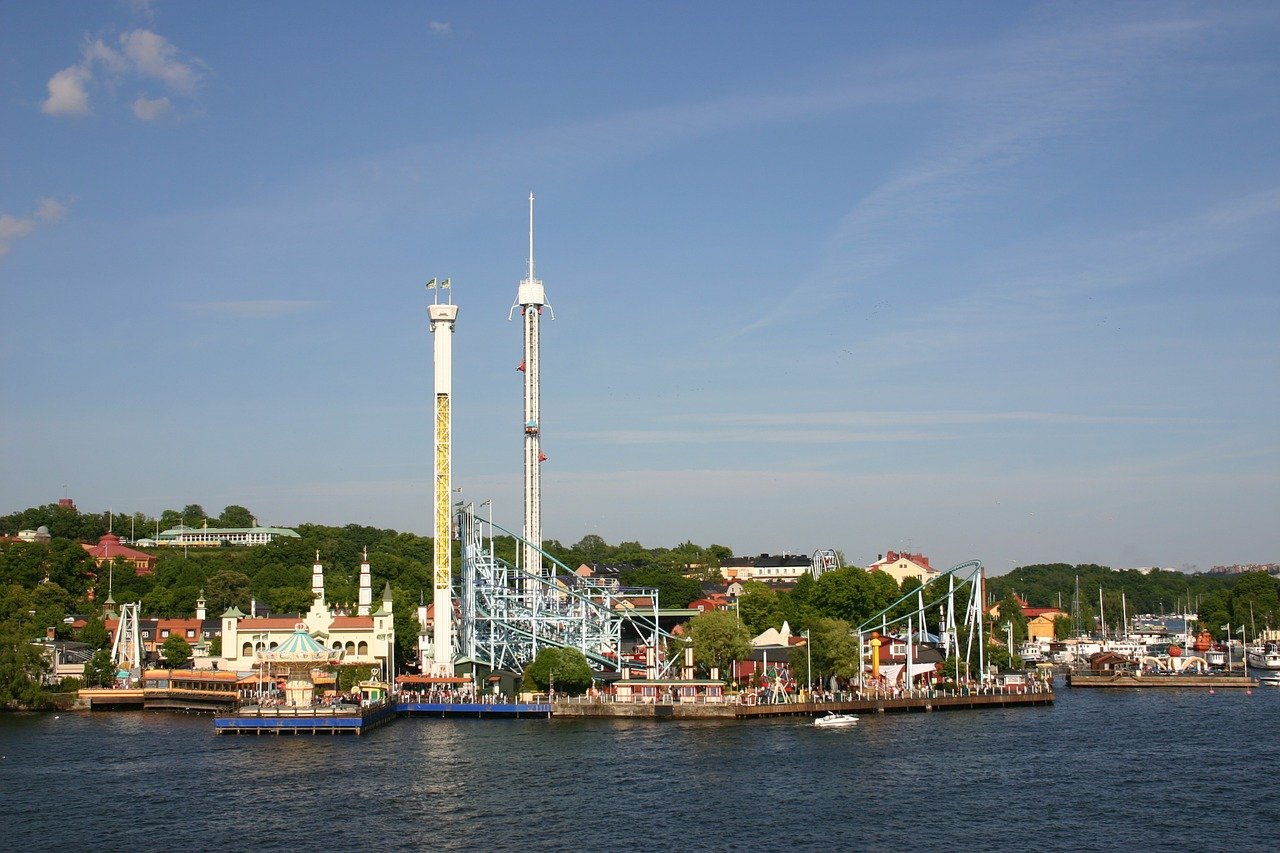 The Vasa Museum
At the
Vasa Museum
, you can watch the preserved famous Swedish warship the Vasa in all its glory. The Vasa is an impressive ship that sank on its maiden voyage in 1628. 333 years later the ship was salvaged out of the water and has since then slowly but surely been brought back to its former glory.
The Vasa Museum
is the most visited museum in Scandinavia.
ABBA the Museum
If you want to experience everything about ABBA,
ABBA the Museum
is where to go. The exhibition consists of stage outfits, instruments, awards, records, pictures, and videos. Audioguides, read by the members of ABBA, guides you through the band's career. Some parts of the museum are interactive, meaning you can experience performing with the group on stage, sing in a studio and take an ABBA quiz.
Junibacken
At
Junibacken
you get to experience the wonderful world of Astrid Lindgren. Here you can meet some of her most popular characters like Pippi Longstocking, Emil, and Madicken. Take the Story Train to listen to Astrid Lindgren herself talk about her stories.
Locals comes for the attractions but Djurgården is also a popular place for a stroll or a date.