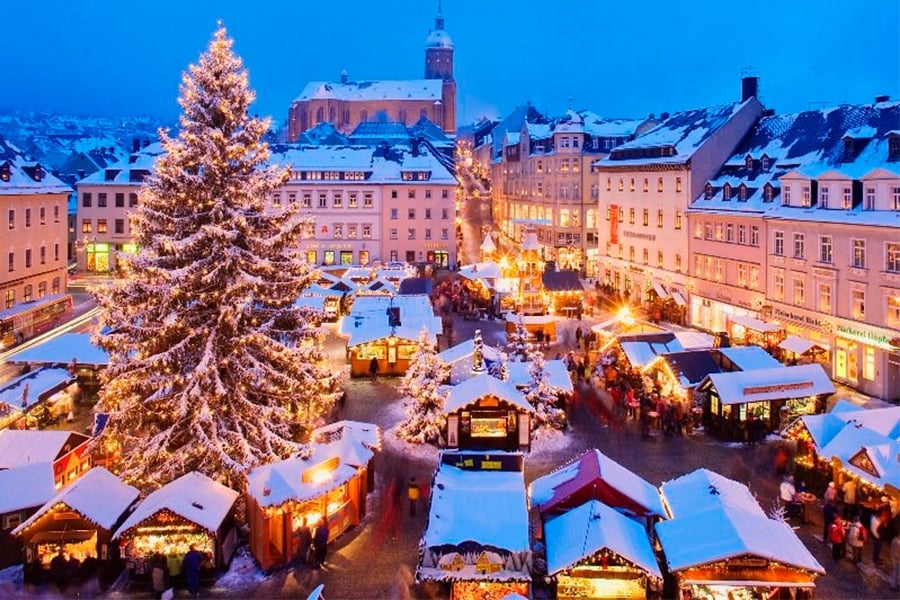 Christmas in Stockholm
Arts & Culture Family Fun Food & Drink Hot List Mini Break
Christmas in Stockholm
December is a great time for a trip to Stockholm. During Christmas and the holidays, the city
transforms into a cozy fairytale city with twinkly lights and Christmas decorations lighting up the
early nights. Christmas markets show up all around the city to set the perfect holiday mood. It
doesn't matter if you're looking for a traditional Christmas celebration or something more
contemporary, Stockholm has something to offer everyone.
It can be intimidating to travel up north during the winter months, but Stockholm is as much alive
during winter as it is during spring, summer, and fall.
Christmas Markets
A perfect way to get in the holiday spirit while in Stockholm is to visit a Christmas market. From
late November until Christmas there are a few different markets active around the city. The most
popular ones are the Christmas market in
Gamla Stan
and the Christmas market at
Skansen
.
Christmas Market in Gamla Stan
In Gamla Stan (Old Town) you will find Stockholm's most famous Christmas market. The market is
located at Stortorget square in the heart of Gamla Stan.
The Christmas market in Gamla Stan is a very traditional Swedish Christmas market with red stalls
selling traditional Swedish Christmas sweets like chocolate, candy canes, and gingerbread cookies.
You will also find the popular Swedish Christmas drink glögg, mulled wine, among other
delicacies. The market offers more than food and sweets, some stalls sell Swedish handicrafts and
Christmas decorations.
The market in Gamla stan is open daily between 11 am to 6 pm from November 23 to December 23.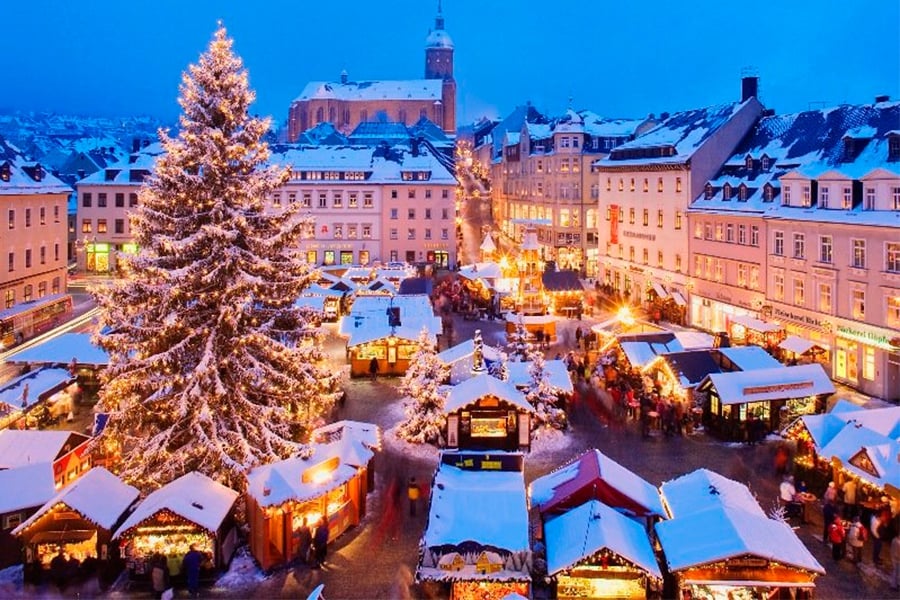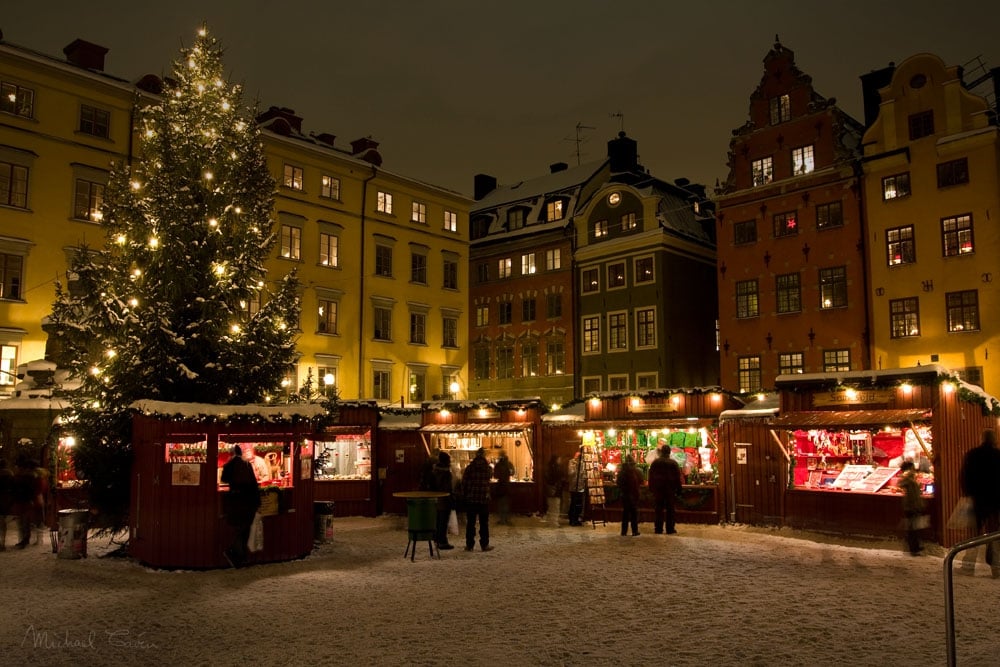 Christmas Market at Skansen
Another traditional Christmas market is the one found at Skansen. Skansen is a popular open-air
museum where many of Sweden's holidays and traditions are celebrated. The Christmas market at
Skansen has become a beloved Christmas tradition for many Swedes and tourists.
At the Christmas market at Skansen, you will find stalls filled with traditional Swedish Christmas
treats and sweets, as well as delicacies like sausages and cheeses. During the market, Skansen sells
their handmade mustard that has become a favorite on many dinner tables during Christmas.
You will also find handicrafts like Christmas decorations, mittens and hats, leather goods,
embroidery and toys.
The market is open on weekends from November 30 until December 22.
A Traditional Christmas Smorgasbord
In Sweden, it's very popular to eat a smorgasbord at Christmas. In Swedish, it's called a julbord,
which translates to "Christmas table" in English. The buffé is usually filled with traditional Swedish
foods like pickled herring, meatballs, small sausages called prinskorv, salmon, cured ham and rice
pudding.
Christmas dinner at Grand Hotel
Many restaurants around Stockholm offer a traditional Swedish Christmas smorgasbord during the
holidays. At Grand Hotel they offer a popular Christmas show that is enjoyed together with the tasty Christmas food, The Grand Wonderland Show. The dinner and show package is available on
Wednesdays through Saturdays from November 30 until December 20.
Christmas at Urban Deli
If you want to experience something a bit out of the box, the popular restaurant Urban Deli offers a
modern take on the traditional julbord. The Urban Deli Christmas offers a contemporary dinner
with hints of the Swedish traditions. Christmas at Urban Deli is available from November 28 until
December 21.