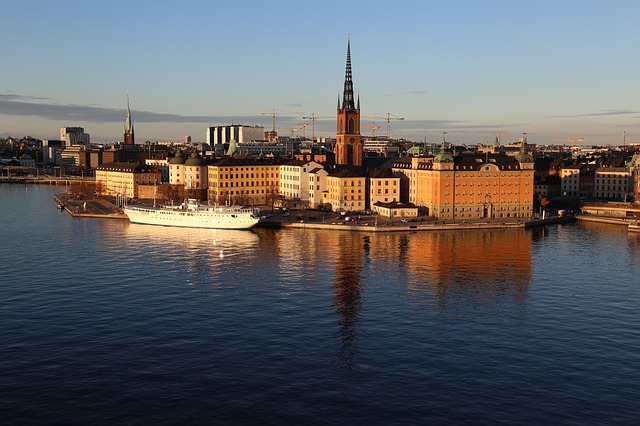 Mother's Day in Sweden
Family Fun Inspiration Lifestyle Mini Break Retreats & Relaxation
Mother's Day is celebrated every year all around the world. It takes place on different days in different countries, and in Sweden it is celebrated on the last Sunday of May. Mother's Day 2020, is May 31.
Like a lot of the more modern celebrations in Sweden, Mother's Day is somewhat of an American import. In Sweden, the day has been celebrated since 1919, but it wasn't until the 1930s it got really popular. Even though it's quite a new day of celebrations, Swedes love to celebrate their mothers on this day and shower them with love and affection.
How to celebrate Mother's Day
Of course, Mother's Day is celebrated in a lot of different ways around the country. There are probably as many ways to celebrate the day as there are mothers to celebrate. However you choose the celebrate, Mother's Day is a great day to honor, thank, cherish and pay extra attention to all mothers.
Cherry Blossom Trees at Kungsträdgården
If you're in Stockholm during Mother's Day a trip to Kungsträdgården in the district Norrmalm in central Stockholm might be a great way to celebrate. In May the cherry blossom trees are in full bloom along the avenue at the northern end of the park. The cherry blossom trees at Kungsträdgården is a popular spot for picture taking. The vibrant pink flowers make a perfect background for any picture.
Mother's Day - A night out..?
At
Ballbreaker
you can do tons of activities, have loads of fun and afterwards have a really nice dinner. Why don't you bring your whole family to celebrate and let your own Ballbreaker-host plan and prepare your evening here, especially designed for you Mother!
Take Your Mother to a Luxurious Spa on Mother's Day
A great way to give your mother a relaxing Mother's Day is by taking her to a spa.
Yasuragi Spa
is a luxurious spa resort 20 minutes away from central Stockholm. They offer treatments, activities, and a Japanese bath. In 2018 Yasuragi Spa was awarded Best Luxury Resort Spa in Europe.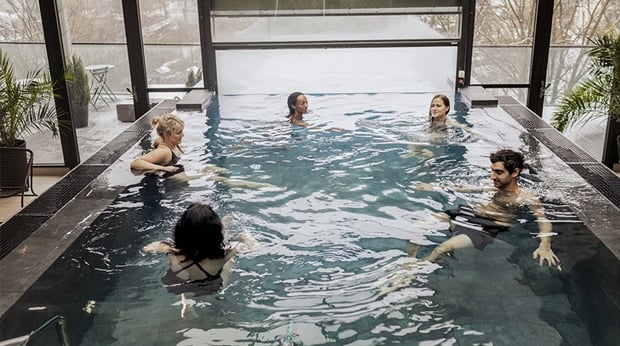 Another very popular spa for MyGuider's is
Elements Spa
on Södermalm with their staggering views and high end quality feeling. Here you can also include your dinner at
Eatery Social
and stay the night at
Clarion Hotel Stockholm
.
Other popular spas in Stockholm where you can take your mother on Mother's Day are
Selma City Spa
,
Sparadiset
and
Sturebadet
.
A trip to Stockholm's Archipelago
In late May the warm weather has finally come to Sweden and Stockholm. This time of year is perfect for a visit to Stockholm's archipelago. It's easy to take a ferry to one of the bigger islands and enjoy the nature and the water.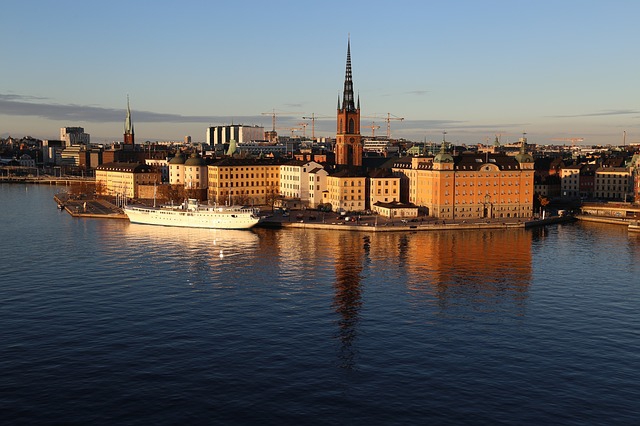 Djurgården
Another way to enjoy nature in Stockholm is by a visit to
Djurgården
. Djurgården is a beautiful green oasis in the middle of the city. It's the perfect place for a Mother's Day picnic or a stroll in the sun. Some of Stockholm's most popular attractions are also located on Djurgården. At the green island, you can find
Skansen
,
Gröna Lund's
amusement park, the
Vasa Museum
and
ABBA the museum
, among others.