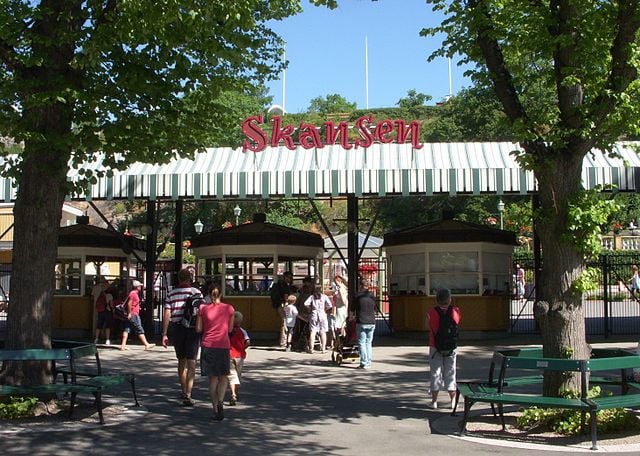 Stockholm with kids
Stockholm
Stockholm with kids
Stockholm is in many ways a city perfect for traveling with children. There are a lot of sights, activities, and attractions designed especially for children that the whole family will enjoy.
Traveling with children is also made easy in Stockholm - on buses you ride for free with a stroller and children under 7 ride for free on the subway. Most restaurants offer children seats or high chairs and some public bathrooms offer baby changing areas.
Gröna Lund
is an amusement park at Djurgården in Stockholm. Here they have rides for the whole family. The smallest children can enjoy a kiddie coaster (Tuff-Tuff Tåget), a miniature Ferris wheel (Lilla Pariserhjulet), or a ride in the veteran cars. Bigger, and braver, children can ride the Giant Drop, exciting roller coasters like Insane and Kvasten, or take a walk through the Fun House.
Gröna Lund also offers a lot of cafés and restaurants, as well as concerts and children's entertainment.
Dramaten
, or the Royal Dramatic Theatre, is Sweden's Nation Theatre. Here you can enjoy everything from classical theatre, newly written Swedish or international theatre, and theatre for children.
Unga Dramaten, or the Young Dramatic Theatre, offers shows for children and teens between the ages of 0 and 19.
Enterspace VR
is Sweden's largest VR center where you can enjoy everything from spacewalks to fights with knights to a ride on a raft through a swamp - everything through the safety of your VR headset. Children from age 8 and up are welcome to visit this VR Park.
Enterspace VR also offers a bar and bistro where you can have lunch or dinner in a relaxed environment after your exciting VR experience.
Skansen
is a popular open-air museum at Djurgården in Stockholm. Many of the activities at Skansen are perfect for children. Here you can visit the only zoo in Stockholm and meet everything from our Nordic animals to some more exotic. For the smallest children, they have Lill-Skansen where you can hang with miniature pigs, African pygmy goats, rodents and some of our more common pets like cats and guinea pigs.
At
Skansen's Aquarium
, you can visit everything from monkeys and parrots to fishes and crocodiles. If you dare you can pet a spider, hug a snake or pet a stingray. The experience is at the center at this aquarium and there's never a dull moment.
At Skansen's Aquarium, you can visit different exhibitions and learn more about the animals. At the entrance, there's a well-sorted shop with everything from plastic and stuffed animals to books and gifts.
When you enter Skansen you have to buy a separate ticket for the Aquarium.
An easy way to visit Skansen, and many of the other activities and sights in Stockholm, is with a hop on hop off tour with Stockholm Red Buses. These buses stop at every popular tourist attraction in Stockholm while you get to see, and learn, more of the city.